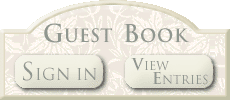 Please sign our guest book and let us know you were here...

This is also a good place for general questions with answers that may benifit others as well.


Purpose:

We are a non-profit organization designed to promote and stimulate interest in the Pinto horse, as well as all horses. We do this through horse shows, parades, publicity, public relations, clinics and other events and social endeavors.  We strive to promote good sportsmanship, horsemanship and horse husbandry; to keep the horse industry alive and healthy; to create a demand for Pintos; to improve the general condition and welfare of all horses; and to further the purpose of the Pinto Horse Association of America.

STP holds four to five shows during the year at the Guadalupe County Fairgrounds in Seguin, Texas.  We strive to maintain a family atmosphere and promote fun and fellowship throughout the shows.  Each show offers classes in halter, color, English, Trail and Western events.  In addition, we offer classes for miniatures and ponies in halter, color, jumping, driving, and in hand classes. 

*  We offer All-Breed Classes in conjunction with each Pinto Show.

*  We offer High Point awards at each show

*  We offer High Point awards for each Circuit (Spring and Summer)

*  We Offer Year End High Point Awards

Membership is open to all persons interested in the purpose of the organization.

Board Of Directors

Anne Van Dyke

Chad Albrecht

Jennifer Kuhn

Jody Elliott

Janelle Braun

Mailing Address

South Texas Pinto

P.O. Box 161

La Vernia, Texas 78121

Officers

 - President -

Robin Baily

Committees serving:

Sponsor & Show

- Vice  President -

Martha Keating

- Secretary -

Gwen Richter​

- Treasurer - 

Debbie Sandene

Committees Serving:

Awards & Sponsor

A field rep will not be available to register horses at our shows. Anyone wishing to register a horse PtHA must send their registrations to PtHA to register them. We apologize for the inconvenience.

Don't worry we won't share your info with anyone.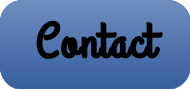 ​If you have never won a buckle, now is your chance! STP is offering the Honest Abe class, any age or breed may enter! The class is just $25 to enter! The Honest Abe class will be offered at the May and October shows!